Friday, April 25th, 2008
A while back I messed around with a shape memory alloy. They are pretty hard to work with. Shape memory alloys can change their shape when exposed to heat as in this video. They also contract when heated and the heat can be produced by running electricity down the wire. This is why they are called muscle wire. In this video they demonstrate the effect with an inchworm rocker.
Here is a video of a modular robot which can re-assemble itself after being kicked apart. The funny part is at the end when after all that effort, it stands up only to fall over.
NASA hopes to develop this type of technology so that swarms of robots can be sent to other planets.
This is pretty creepy! Check out this video of a face changing machine.
Seth Goldstein, an associate professor at Carnegie Mellon University talks about taking it to an even more extreme of claytronics. The idea is robots the size of grains of sand would morph into shapes as in Terminator 3. I got a laugh out of his idea of a 3 dimensional representation of your boss. I think a lot of people's bosses would look more like Megan Fox from the shape shifting robot movie The Transformers.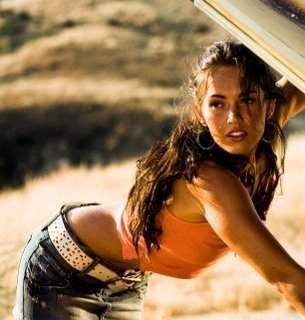 It doesn't seem like that long ago I'd tell someone they ought to get a computer and they would give me this weird look and say "What would I do with a computer?". Spam turns 30. The internet was a really cool place before they opened it up for commercial use. I wish they would have just created another one and kept that one like it was.
Here's a tutorial on how to shoot cool pictures of water drops reflecting their surroundings.
Finally, if I ever go blind, I want a Seeing Eye bear so people won't mess with me. Here's a touching story of a Seeing Eye cat.