Monday, November 5th, 2012
Thank goodness the election is hopefully over tomorrow. I'm weary of going to get the mail and feeling like my mailbox is shouting at me mostly about things like rape (I live in Indiana). I don't actually believe people ever vote based on ideas or ever change their minds. I believe as this article points out Republicans and Democrats have inherent differences in their brains.
I tend to avoid writing about politics directly but as some of you know, I do believe changing the composition of the atmosphere by filling it with greenhouse gasses is a dangerous experiment. There is certainty no doubt  the oceans are becoming more acidic, sea levels are rising, and the weather is doing some crazy things. We didn't experience the kind of destruction Sandy did on the northeast but after about 86 days with only a trace of rain the summer, you just have to wonder how could anyone take the risk of making the drought or the megastorm worse.
In Indiana, hurricanes are not a problem. Actually the reverse is true because since Katrina the remnants of hurricanes are about the only time we get rain in the summer. We get tornadoes and by the time one is near you, you don't evacuate, you cower in the basement. I often wonder about people who choose to ride out hurricanes. I always figured there are a few people like the character Burt Gummer in the movie Tremors, or maybe they live in houses like these. According to this article it's actually pretty much what you think. They have no money and no where to go.
I guess I always wanted to live on the beach but I doubt rising sea levels will really personally affect me.  Even if they rise a lot faster than people are predicting. You wonder if the hole in the ozone had happened today if the world would have united as they did then to solve the problem. Or if we would have had a million lobbyists suggesting it was some sort of science conspiracy and more studies needed to be done before action was taken. It's shame by the time anyone really does anything about it, it will be too late due to run away effects like this.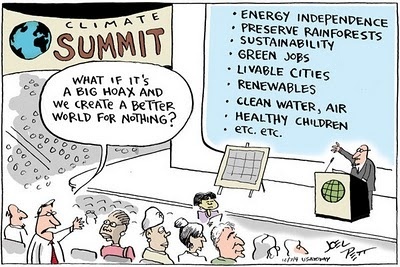 OK I'm off on a negative rant. Here are some cool snowflake pictures.
And finally, something to make you say awww…